The Tree House
A few years ago the gang at OAB decided we needed a place to relax (preferably with air conditioning.) The problem was we didn't want to give up any hanger space, so we did what all pilots do, we went up.
Construction was started with a great deal of enthusiasm and some planning. Fortunately a few members of the gang had real construction experience from their day jobs, so everything was built according to code, and the rule of thumb was, "When in doubt, make it twice as stout."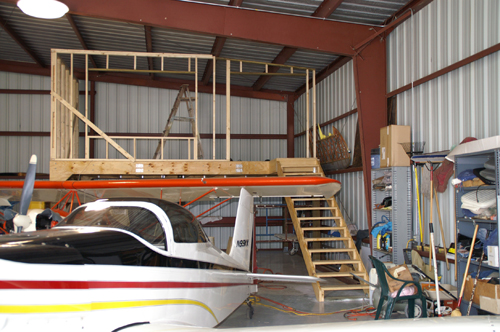 Off to a flying start
The project moved into the "scope creep" phase and we decided a small kitchen area, a toilet and a big picture window were the bare minimum we could live with. One day while everyone was working feverishly, Steve's wife stopped by and observed "You guys are like a bunch of little boys building a tree house." Of course the name stuck.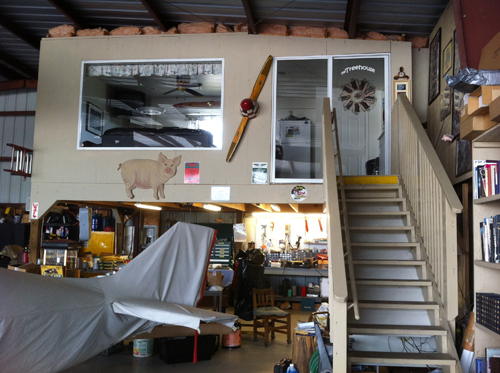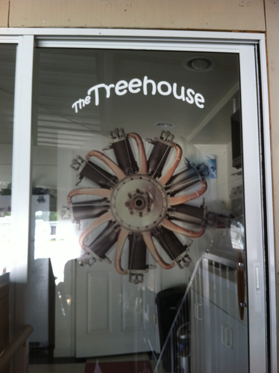 So if you're over our way, stop by, get in out of the heat, and enjoy a cool drink. Ladies are always welcome, however should you use the "facilities" the seat must be up when you leave. It is, after all, a boy's tree house.